OnPing is a place for building automation systems. An adaptable suite of data and devices management tools developed from years of experience in the field simplifies interactions with data, devices and the information system as a whole. OnPing leverages a unique Cloud/Edge integrated infrastructure to harness the power, access, and flexibility of Cloud technologies while maintaining the reliability of onsite data systems.

OnPing represents a new approach to industrial automation – platforming solutions. Instead of being locked in to any one solution, OnPing will always be exactly as little or exactly as much as you need it to be for the job at hand. Situational adaptability is the beauty of this platformed approach. We'd love to show you exactly how Onping can assist in your growth moving forward.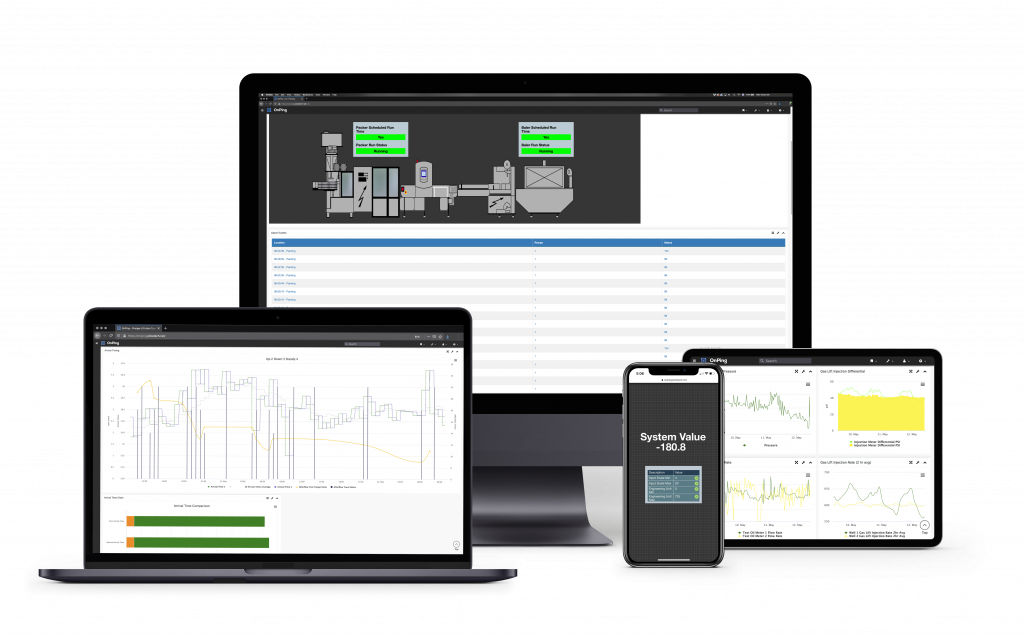 OnPing: A Place for All Data
With OnPing, all data is equal. The Lumberjack Edge Computing System normalizes all incoming data – ensuring every data stream can be stored, viewed and utilized in a single environment. Regardless of Device, Model, or Communication Protocol – if data is streaming into OnPing then it simply works. This Device/Protocol agnostic approach has proven to be an excellent fit across several industries and applications, including:
Oil and Gas production Monitoring
Water Treatment Systems
Waste Water Systems
Lift Station and Water well telemetry
Salt Water Disposals
Milling and Grain Systems
OnPing is uniquely situated to offer real value to all Users, across a broad spectrum of industry, that value reliable access to real-time information about the stuff that matters most. You shouldn't be limited by the type of data you work with. Focus on building the best automation system possible – OnPing will handle the technical nitty-gritty.
Versatile, By Design
OnPing facilitates versatility through simplicity. We have three data centric goals – Make data accessible; Make data make sense; and Make data easy to use. Each of these is accomplished by simplifying some part of the automation process.
For example, OnPing's integrated edge/cloud infrastructure (managed by the Lumberjack and Lumberjack Application System) naturally supports a highly accessible and intuitive data system. Low-code tools, referred to as Widgets, then enable Users to easily utilize data in OnPing. Widgets are building blocks that offer basic solutions to common tasks. Experiment with different combinations of building blocks to create powerful tools and build advanced automation structures.
Where other cloud-based solutions compromise data integrity for 'flexibility', we see the edge and cloud as two parts of a whole. The relationship between Lumberjack, LAS, and OnPing integrates edge and cloud systems in a single platform where Users can experience the best of both worlds – flexibility to do what you want with good, reliable data.
In practical terms, data ingestion, communication, and archiving occur near the source where data can be retrieved and handled most reliably. Edge handling of these processes preserves data integrity and mitigates corruption caused by inevitable network interruptions. Data is collected on the ground, harmonized in a consistent record of events and then pushed to the cloud where it can take advantage of OnPing's suite of tools.
The Layers of OnPing
The framework of OnPing is its strength, providing a robust communications infrastructure for monitoring, system controls and alerting. We visualize this structure in layers:
Dashboarding Tools are provided for creating and distributing data. Unlike many dashboard systems (tableau, Power BI, etc) data signals can flow 2 ways, enabling application loops.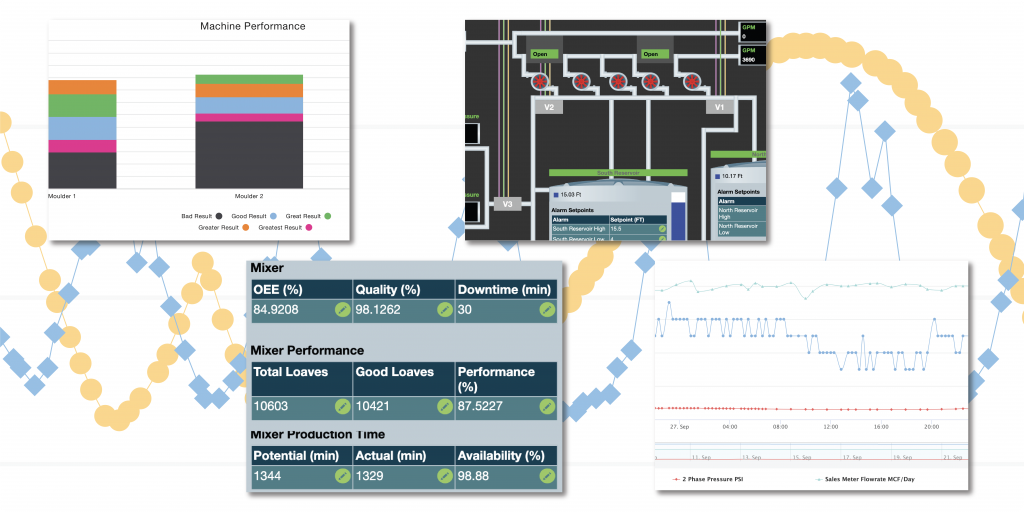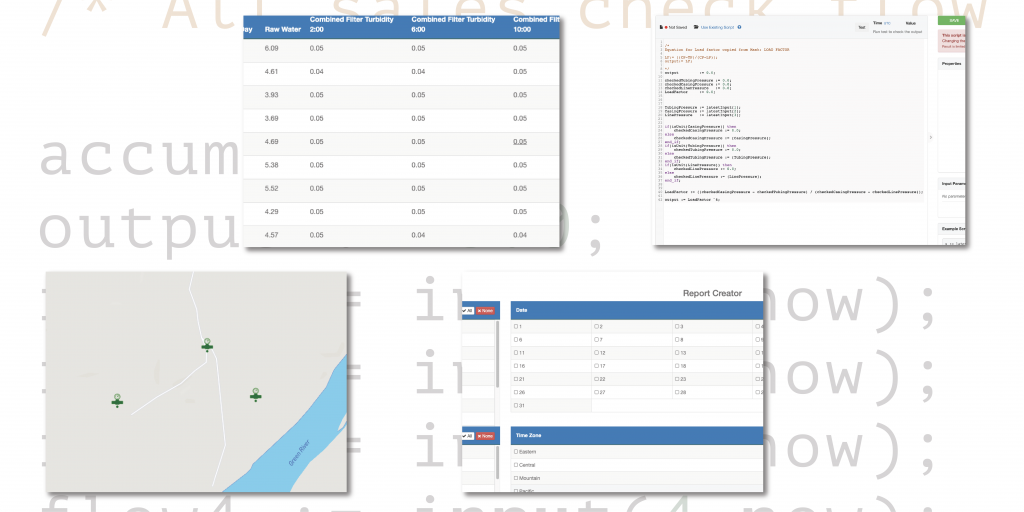 Scripting and Reporting Tools provide sets of tools for organizing and batching data on the fly. Also incorporating a full power scripting system to create new metrics from existing ones and to automate the taking of action on given conditions.
Data Ingestion Tools include drivers for legacy and cutting edge systems. This tooling also includes proper low bandwidth telemetry control. Lastly we include tools for store and recovery and edge device and application management.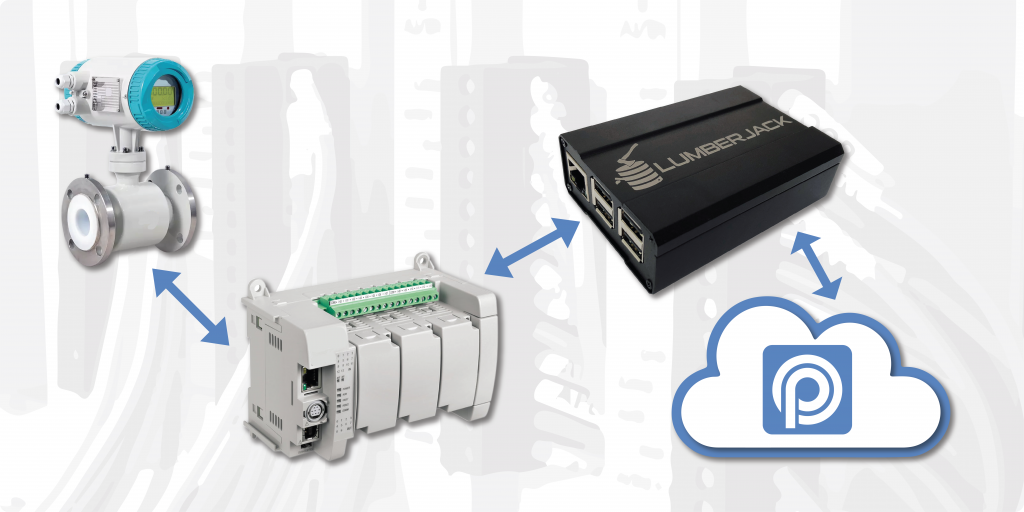 All of these layers can be configured in numerous ways to allow OnPing to fit in to nearly any ecosystem or facility. Give us the problem, and let us put the right tools to work for you.