Bar Graphs, Map and HMI Improvements and More Updates to OnPing
There have been many updates to features and functions in OnPing in the first half of this year and our Lumberjack hardware continues to get far more advanced and secure. Feel free to contact us for more info on any of these features and changes.
Here are some highlights,
New Bar Graphs App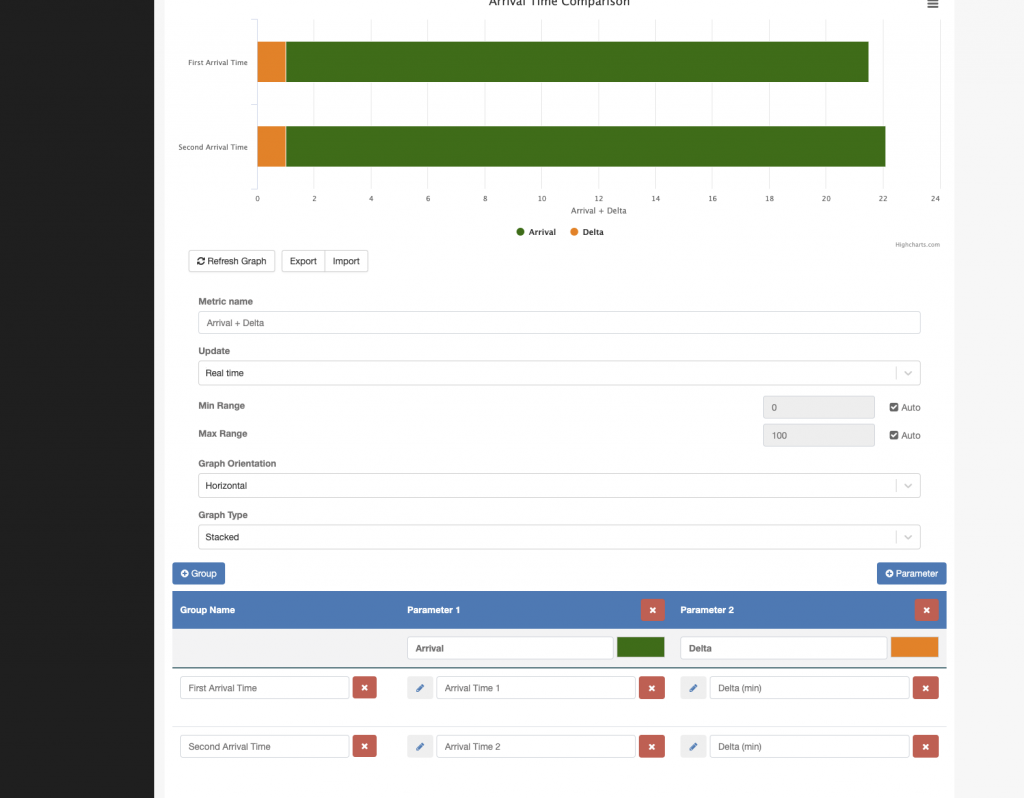 OnPing now has bar graphs. That's right, we have designed a tool with as much customizability and flexibility as you expect in OnPing to give you up to the realtime bar graphs for any data point in OnPing. Choose your configuration options, vertical, horizontal, stacked, clustered and more to produce the exact style of graph your team wants to see.
Big Updates to OnPing Maps Make Maps More Powerful and Easier to Use
Shapefiles Are Now Compatible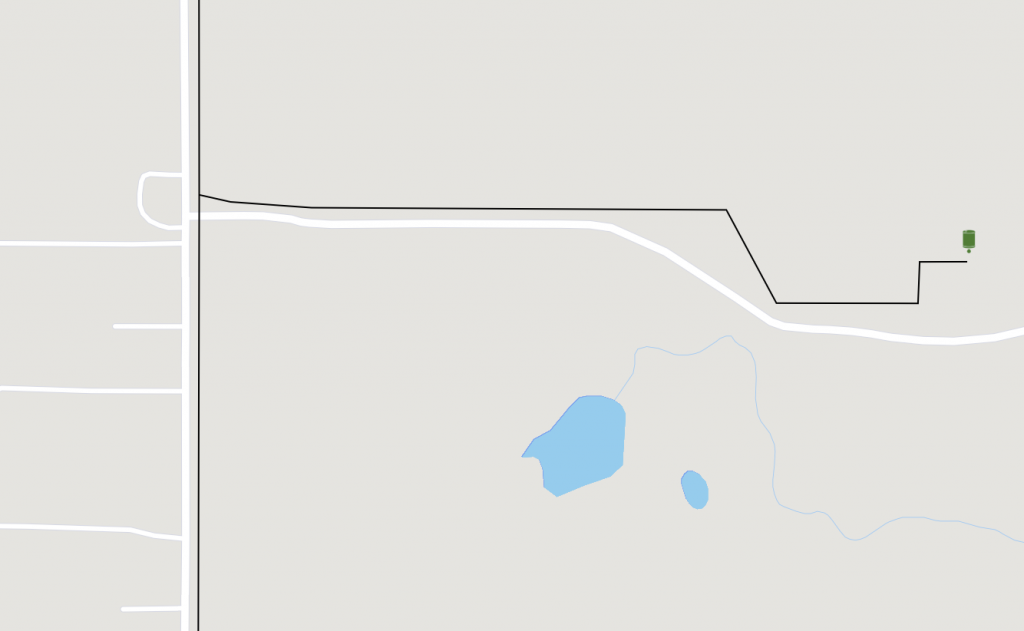 OnPing's map feature has been operational for a couple of years now and our users have really enjoyed its flexible and customizable features to provide rapid overviews of up to the minute data over geographical space. We have had several requests since the rollout for the ability to import a shapefile to provide more extensive information and to represent facilities or installations on a map that may not be able to be represented by a location point. This enables things like paths of distribution or pipelines to be shown along with the critical data currently available along the way.
A New Legend Makes the Map Faster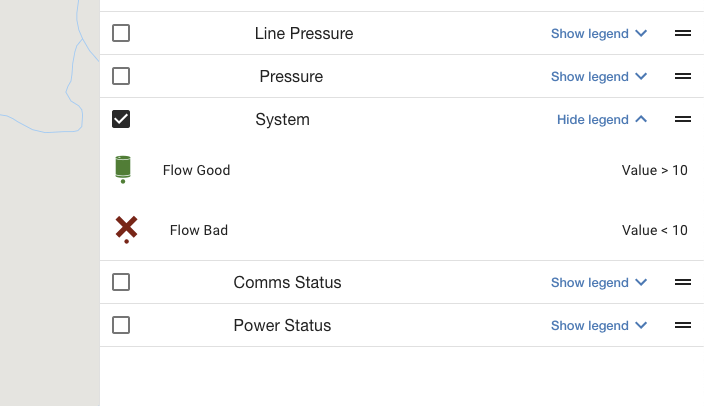 Perhaps the most unique feature to OnPing Maps is the ability to assign icons to locations that change triggered by changes in data. The ability to change a status automatically from say, green check mark to red x based on operating conditions is very valuable, but a legend has been needed to tell our users exactly what they're seeing upon load. The legend has been added now to the map layer menu to show both the icon and the condition set to trigger its appearance. If you have a layer built in OnPing Maps, it is already live.
HMI Received Major Usability Upgrades
Mobile Size Options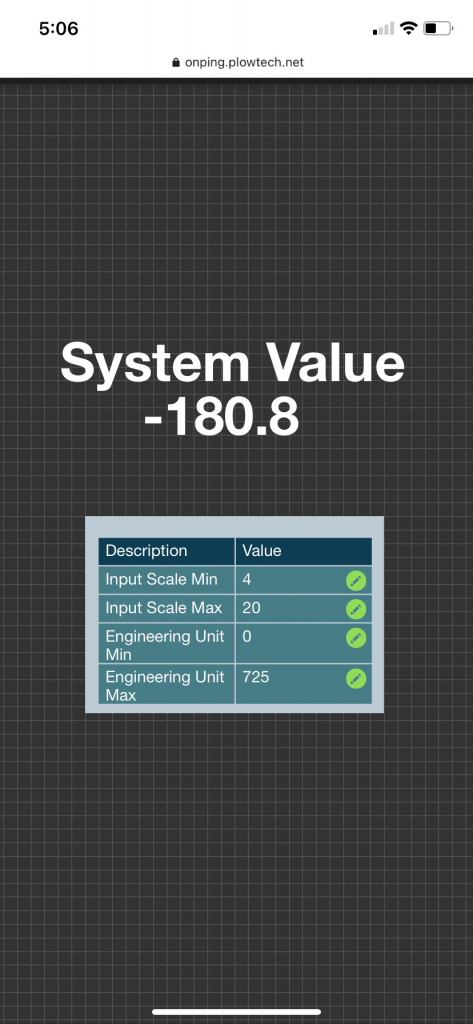 We have added a feature to HMI that allows you to select an aspect ratio for your HMI space. This allows for HMI's to be created specifically for mobile screens or other displays. This is becoming increasingly important as OnPing HMI's are being put to use as local control and status tools for industrial sites as well as a mobile control interface for OnPing applications and other devices (like the display pictured).
Vastly Improved Drag and Drop Editing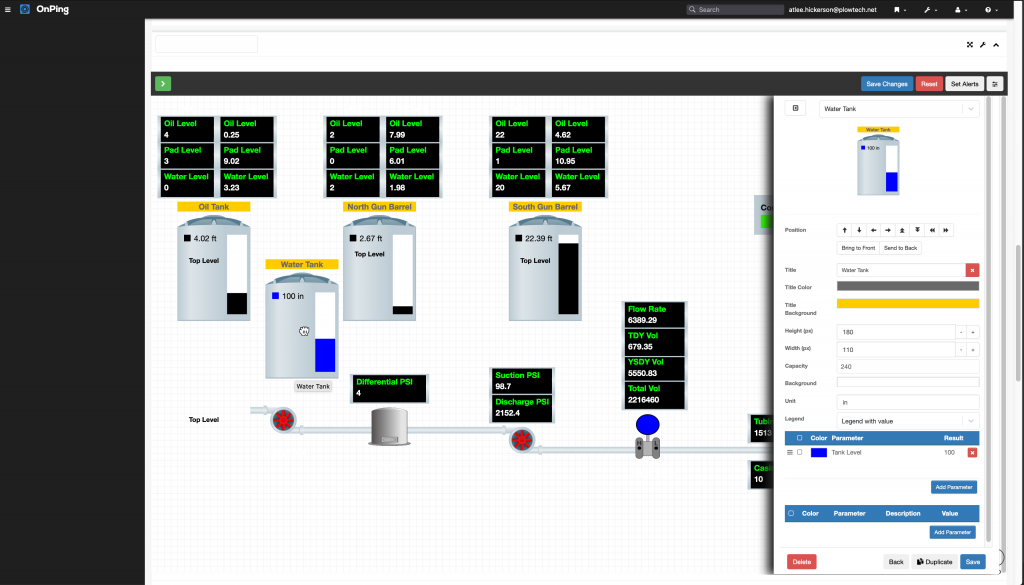 We recently improved the feel and function of the drag and drop editing in OnPing HMI's by a massive amount. If you haven't used it in a while we think you'll be pretty amazed. This improvement makes HMI editing and construction noticeably faster and easier.
All New Presentation Mode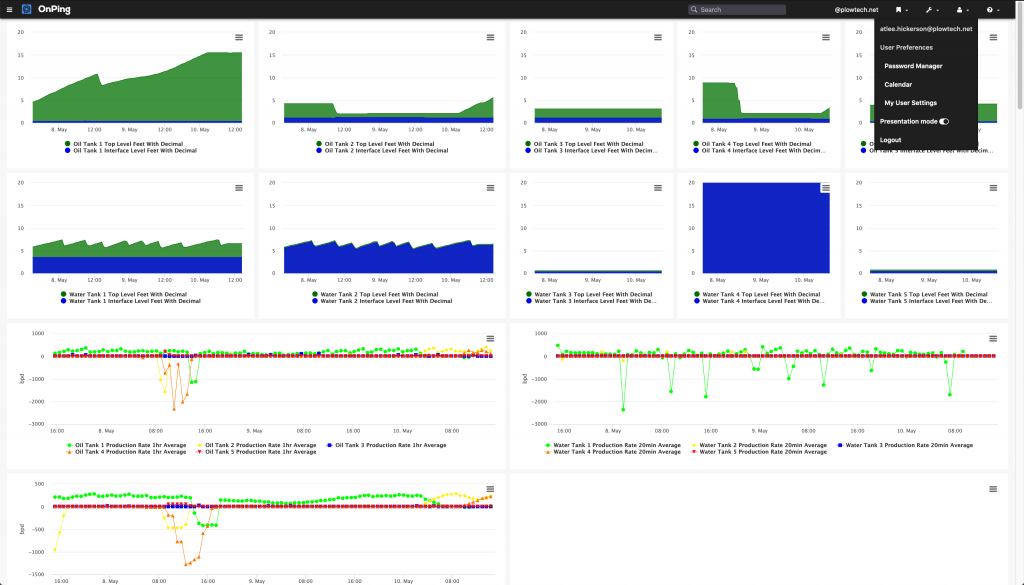 We've had customers ask for years for a way to make OnPing Dashboards fill screens edge to edge. Full Screen HMI's, multi graph layouts, big tables and more can now be presented in a large edgeless format with OnPing presentation mode. You can find it now in the 'User' menu in the top right. On the drop down menu with the 'user icon' you'll see an option for presentation mode. When clicked the sidebar disappears completely  leaving only the thin ribbon on top and allowing large content to take the vast majority of the screen.
Big Updates on Communications and Authentication Make Lumberjack and Onping More Secure
We have moved to a managed certificate system to provide more fine grain control over device security in OnPing. While this change is not visible to our users at all it will aid our team significantly in helping to keep communications between our Lumberjack Application System and OnPing secure.