There are a lot of people offering to pull your data into the cloud in Oil and Gas. But OnPing is just better at it. Why? We got our start in energy, we spend our days in energy and truly understand how essential it is to be flexible, fast and creative to get solutions that work for our customers.
Plow, the company that makes OnPing has experts in Production Automation, Facilities Automation, measurement and Data Gathering. Our customers trust us to help them make decisions about all sorts of things that go well beyond the scope of data ingestion. We work hard to make your information work for you. Almost every decision we have made in the way OnPing was designed was to get fast reliable control into the hands of our customers as fast as possible.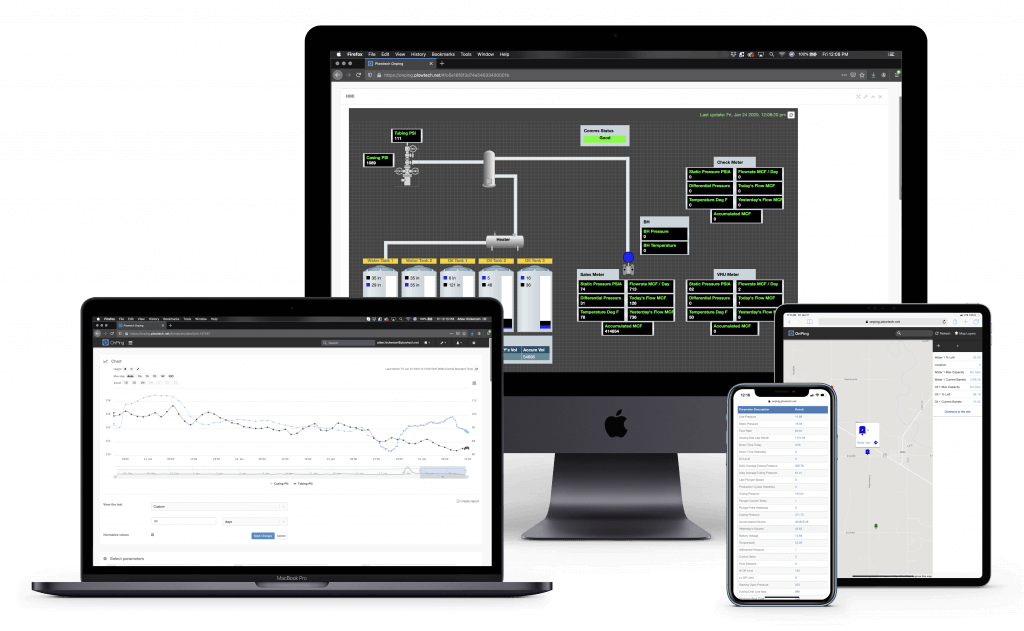 Common Scenarios
Can you relate to these scenarios?
"Oh shoot we need to pull data from this drive and didn't plan for that."
"We need to shut down all the wells going into the North Field immediately!"
"Our meter was miscalibrated for the last month and we need to rescale the data"
"We need our flowbacks to have a screen that allows them to focus on their data"
"BLM is asking for a compliance report with data we aren't collecting, can we generate it from what we are collecting?"
In addition to creating a full automation software platform, we have been working in the field for clients with issues exactly like these for years. The tools in OnPing have been created with that in mind and have been further refined in real world use.
Execution is Everything
Honestly, seeing our software goes so far in understanding who we are and why it will just super charge your ability to interact with your remote facilities. Whether they are Oil Wells, Gas Wells, Midstream facilities, SWDs. Our product is not like what you have now and we are sure you will love it. Let us show it to you and see what you think.
A Toolbox Without Limits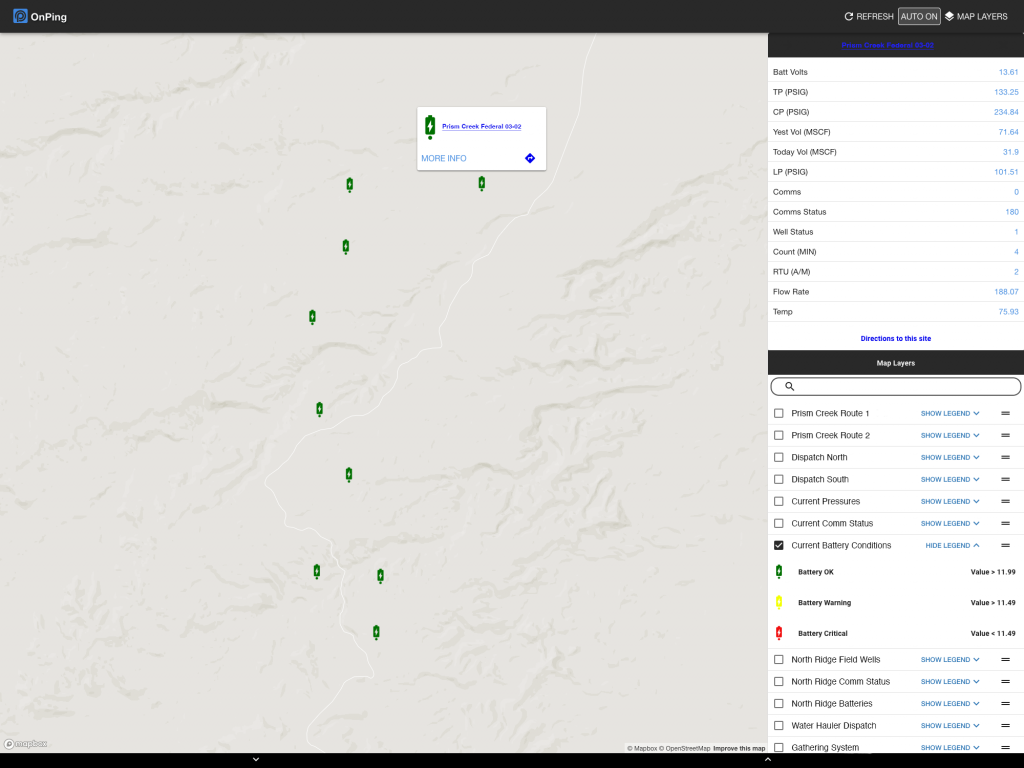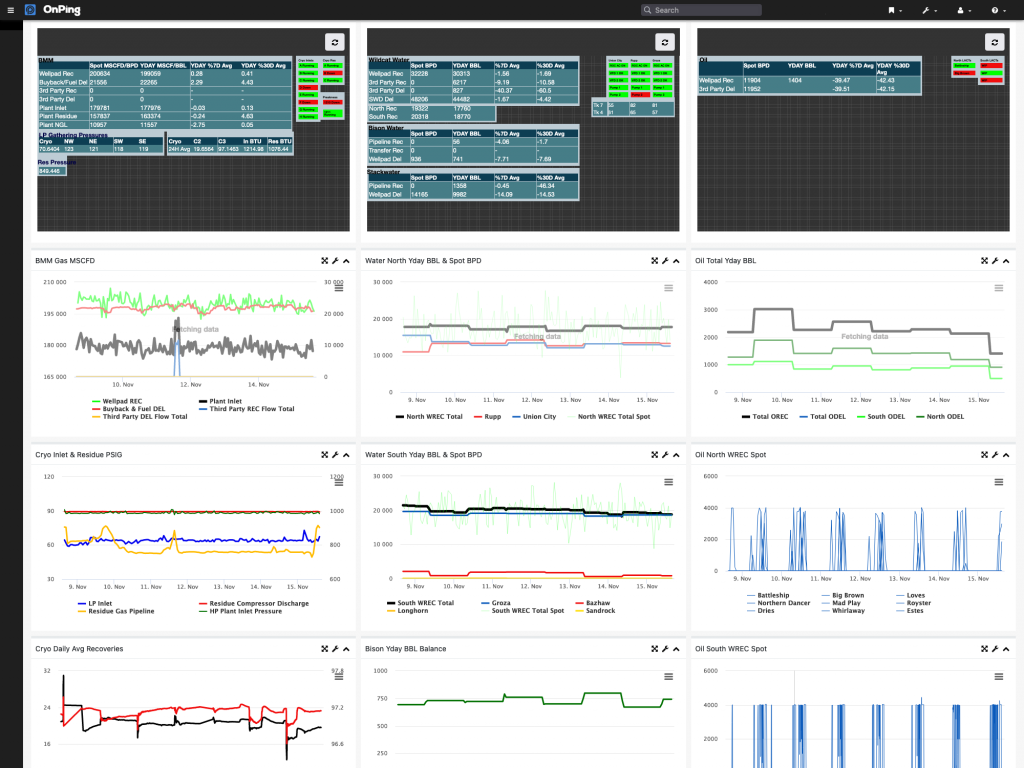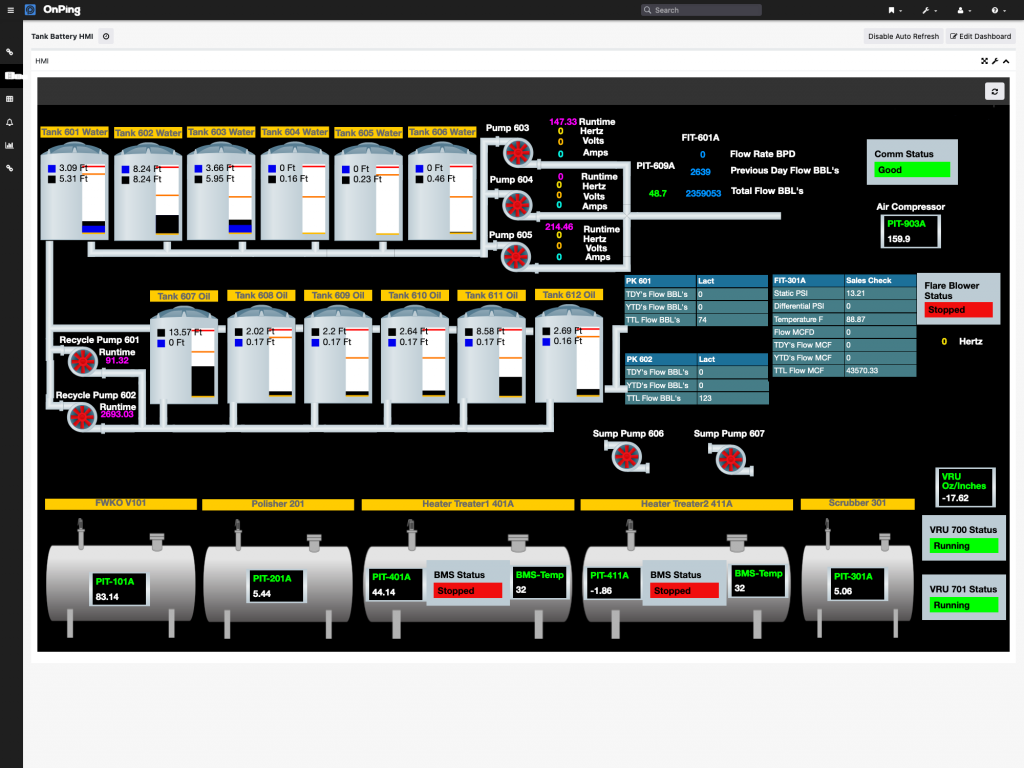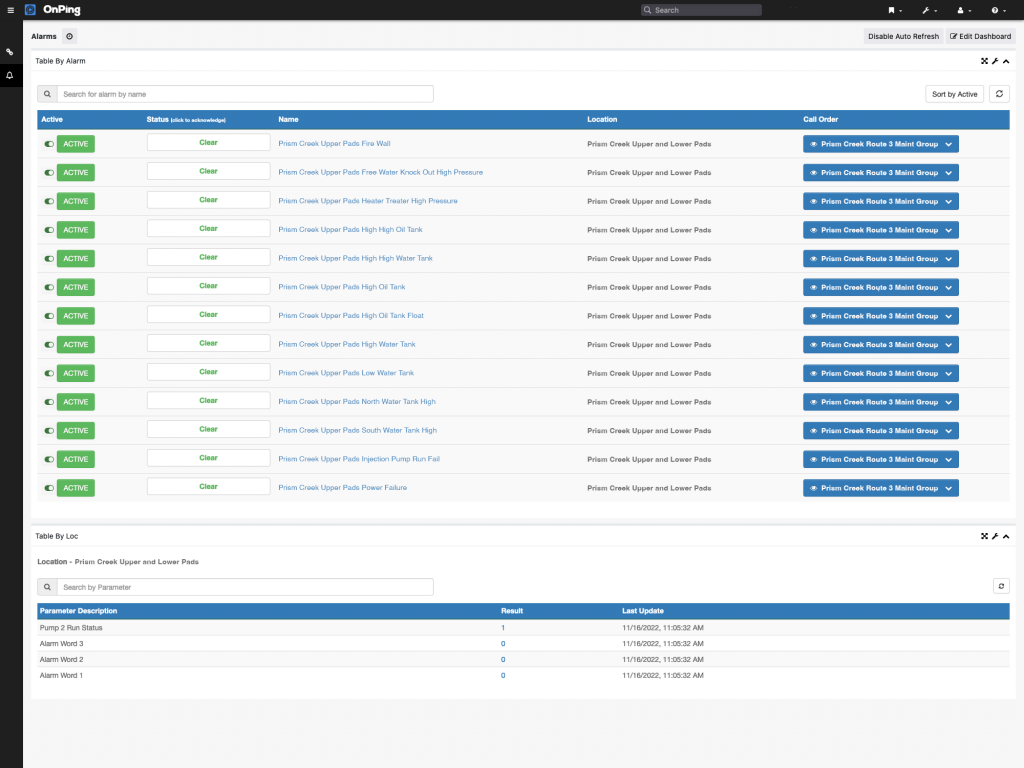 OnPing has a wide array of tools created to be shaped by you around your workflow. A drag and drop editor allows fast creation of HMI displays with custom graphics, controls and indicators. A Powerful mapping application for displaying real time statuses over geography or to better manage your time and get directions to remote sites. Line graphs that can display historical trends, move back in time and even integrate event based data. A custom report creation tool that allows for visual formatting to meet regulatory demands or even the particular preferences of your own.

These open, flexible tools in arrangeable spaces to work as stand alone elements or together for specialized work flows and applications create a platform to utilize your data and remote capabilities to achieve real insight and act on it.
Bringing it All Together
Complimenting these powerful tools is a very unique structure that only OnPing is capable of to this level. Other cloud-based solutions compromise data integrity for 'flexibility'. The relationship between Lumberjack, LAS, and OnPings Cloud Based Tools integrates edge and cloud systems in to a single platform where you can experience the best of both worlds – flexibility to do what you want with good, reliable data. It also allows for remote deployment of calculations, applications and actions on the site level to provide capabilities both more advanced and more attainable than anything else.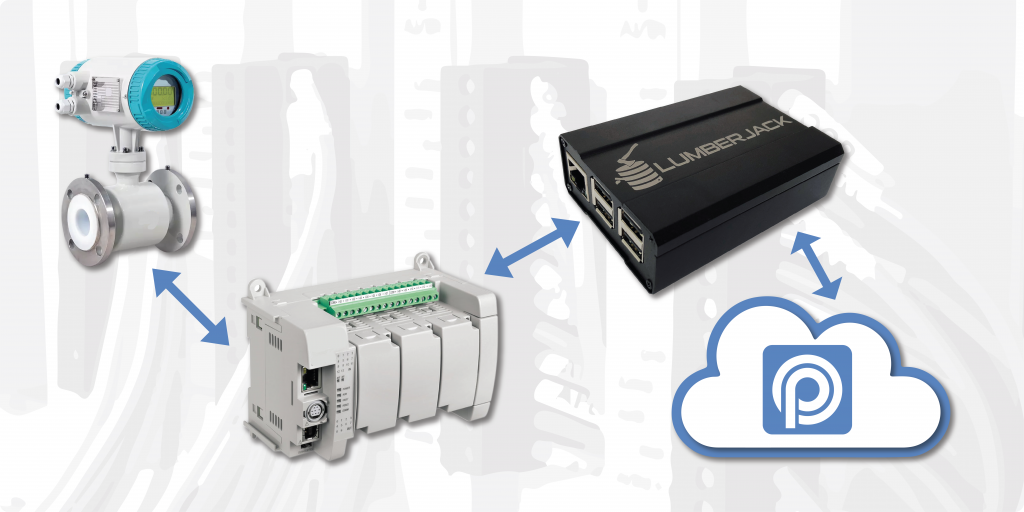 This seamless connection between the hardware on site and the digital device in your hand or on your desk enables the creation of dashboards for very specific tasks and the establishment of control systems and optimizations informed by real data.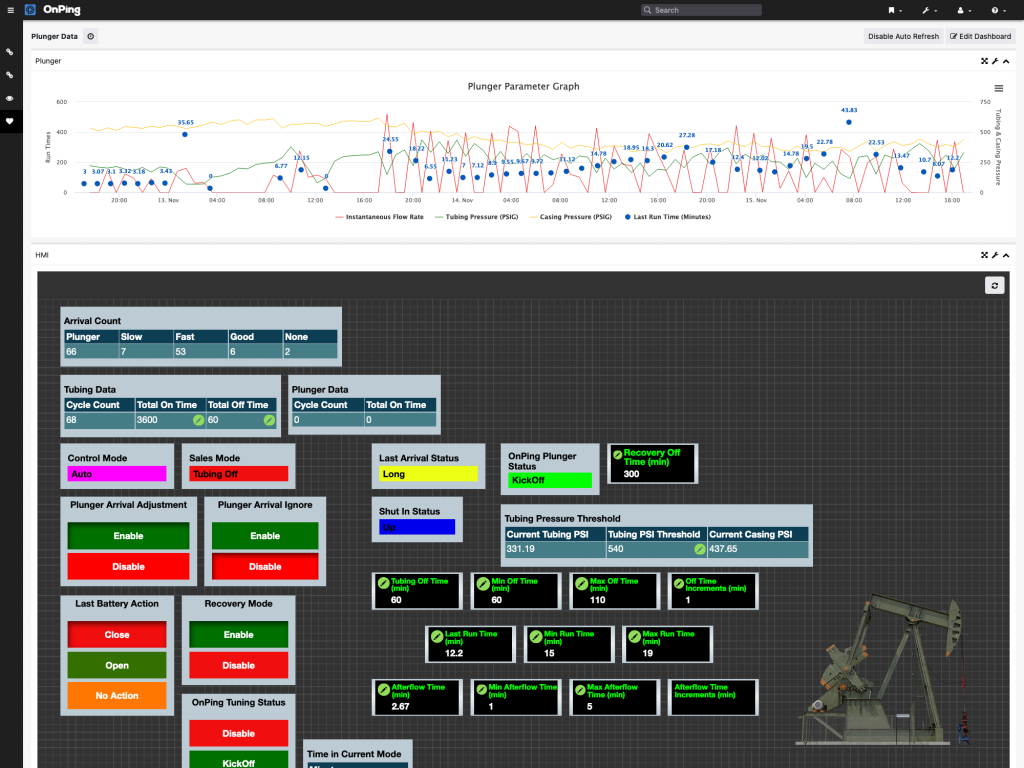 Specialized processes like plunger optimization are a perfect example. The unique structure of a edge computer on site to make custom calculations and deploy control actions and algorithms enable a plunger system that doesn't just monitor a plungers history or status, but self optimizes and takes critical information in to account to make finite adjustments 24 hours a day.
OnPing's unique data ingestion system, scripting platform, data visualization tools, edge computers and their application system can be used in combination to achieve solutions far more advanced than any other cloud based automation system is capable of, and is often a completely new approach made possible through massive flexibility.
What We Do / What They Do
The true advantage of OnPing is the ability to create custom features from a combination of extremely flexible tools. Many of the biggest features of OnPing have no equivalent in competing products.
Whatever your needs or challenges are, when it comes to the data and management challenges of the modern energy industry, we have the solutions. We'd love to show you how OnPing can change the way you think about your data and automation.